3bot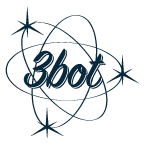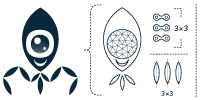 3bot
The 3bot is a robot with 3 feet, who thinks in three's. Designed for one purpose, to move and to color 3D patterns.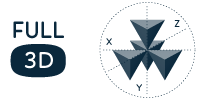 3D
You must navigate your way around an incredible 3D enviroment, set in outer space!
Worlds
3+3+3+3+3 levels in 3 worlds = 45 levels of pure entertainment. No chance to get bored! New features added into levels to keep you on the toes.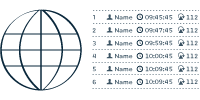 Global Scores
If you think that you are good at the game, let others know! Share you scores with the world and find out where you really stand.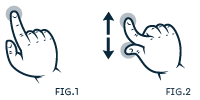 Gestures
Use gestures to control the game. Simple, intuative and so easy to learn. Learn more
Addictive
Easy to learn, hard to master and impossible to put down.
Profiles
Multiple player profiles ensure that your freinds won't mess up your scores.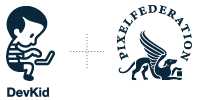 Creators
Who is behind this gem of a game? The 3bot game was developed by DevKid in cooperation with Pixelfederation. See credits for more information.